Welcome to the Cerberus Daily News Wiki, a place where members of the Cerberus Daily News Forum RP community can record information regarding characters, storylines, and background. Characters and content within - unless otherwise explicitly noted - are works of fanon. Please follow rule #4 or contact a moderator via forum PM in regards to the use of characters, organizations, and story-lines found on this site.
Again, welcome to our little community, and have fun!
Contents
More to come!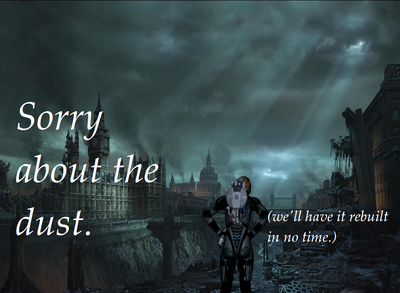 Helping Out

Anyone is welcome to edit this wiki, be it starting a brand new article or just to spruce up a character's page. Don't be afraid to just jump right in, even if it 's your own character's page! Right now, we're trying to clean everything up, so mind the dust and bare with us. We can use all the help you're willing to offer! We have a whole bunch of stubs hanging around, if you want to help expand on ideas.
Want to contribute, but don't know how? Here's some help!
...and more!